ZORALab Website Upgraded
On September 27, 2021 GMT+0800, ZORALab had successfully ported its website to use its latest Bissetii web UI engine. Reported directly from ZORALab Newsroom.
Reporters:
(Holloway) Chew, Kean Ho

Published:Monday, September 27, 2021 01:00:00 +08:00

Updated:
Tuesday, April 18, 2023 07:00:46 +08:00
Available in the following languages:
Notable Upgrades
The ZORALab undergo a major website upgrade with its internal technology called ZORALab's Bissetii Web UI Engine. The upgrade extends the website to:
Be responsive to device's screen; AND

Capable of hosting massive contents from training materials to company profiles; AND

Continuously improved in a controlled manner; AND

Capable of competing without relying on any Javascript frameworks.
The next step would be developing our own new localized CI automata product called ZORALab's Monteur to consolidate all our automation CI scripts in a reusable, cross-platform capable, and sustainable manner.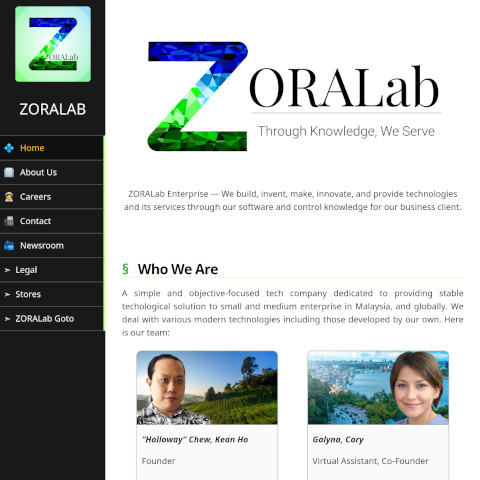 Epilogue
That's all for this news. If you have further inquiries, please feel free to contact us at:
CONTACT US