New Website Listing Demo For Try Out
On November 10, 2021 GMT+0800, ZORALab had successfully implemented a new integrated website product for customers to try out. Reported directly from ZORALab Newsroom.
Reporters:
(Holloway) Chew, Kean Ho

Published:Wednesday, November 10, 2021 01:00:00 +08:00

Updated:
Tuesday, April 18, 2023 12:13:02 +08:00
Available in the following languages:
Notable Upgrades
There were demands from our clients where we have to faciliate a very different kinds of public website system. It has the following attributes:
No code required for client to alter the contents; AND

Dynamic animation, video, and graphics support; AND

Continuously improvable in a controlled manner; AND

Payment Gateway integration capable; AND

Will not incur any unnecessary monthly or yearly payment; AND

Seamless integration with Google Workspace application.
Hence, to make sure we can communicate in a consistent manner while demonstrating what we can do, ZORALab developed a demo company for such purposes. Please feel free to explore and discover the website live here:
Shorai Company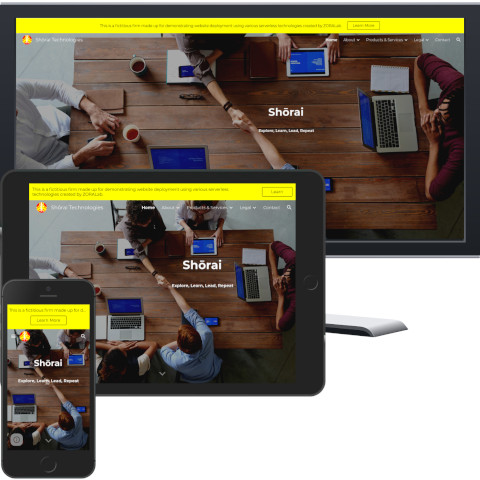 Epilogue
If you are interested to build one with us, please feel free to contact us at:
CONTACT US